PROFILE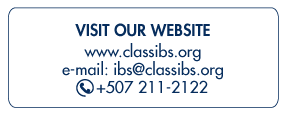 Isthmus Bureau of Shipping ( ClassIBS ) is a internationally recognized independent classification society, founded in Panama in 1995. It is a member of the International Association of Technical Survey and Classification Institution (TSCI). Our mission is to promote the security of life, property and the natural environment.

The principal work of the Society's expert technical staff is to verify that merchant ships and marine structures presented to it comply with Rules that the society has established for design, construction and periodic survey.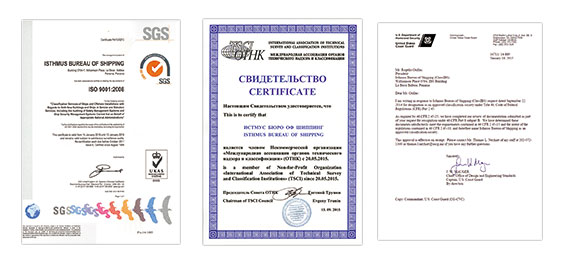 SHIP CLASSIFICATION
As a classification society our responsibility is to verify that vessels are maintained in accordance with applicable ClassIBS Rules for design, construction and/or periodic survey. ClassIBS is an essential link in the overall safety chain of the marine industry.
NEW BUILDING
PLAN APPROVAL
VESSELS IN OPERATION
TYPE APPROVAL
STATUTORY SERVICES
Statutory work is carried out in strict compliance with the IMO's international conventions and codes, as well as per the national regulations of the Flag States, having authorized ClassIBS. Major international conventions and codes directly relevant to the surveying and certification activities of ClassIBS include the following:
SOLAS
MARPOL
Load Line
Tonnage
ISM
ISPS
Maritime Labour Convention
Ballast Water Management

On behalf of the following Flag States:
PORT STATE CONTROL
ClassIBS's dedication to Quality Shipping as well as its commitment towards continuous Port State Control (PSC) improvement, signifies a major non-stop objective for the society. Several components were adopted to include:
Maintaining contacts with the corresponding MOUs
Concrete actions to vessels having shown an increased detention ratio
Improved monitoring process for each detention and especially to those attributed to ClassIBS by PSC.
Thorough review of vessels previous PSC performance history (among others), prior deciding for vessel's entry with ClassIBS.
PSC Concentrated Inspection Campaigns (CIC) as applied by several MOU Authorities is also monitored.
As a result of the above, significant improvement over ClassIBS´s PSC statistics and performance has been witnessed for the past 3 years.
WORLDWIDE SERVICES NETWORK