ABOUT ITI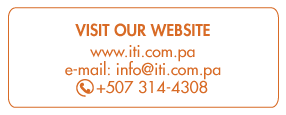 Isthmus Training Institute (ITI), member of the IBS Marine Group, was founded to fulfill the training requirements of the STCW convention and its amendments. It is a company at the service of the International Maritime Community.

ITI is an ISO 9001 certified company, is a Recognized Training Center authorized to conduct STCW courses under the following Flag State Administrations:
BRIDGE SIMULATOR
Our New Simulator Model NTPRO 5000 Navigational Simulator by TRANSAS
The Transas navigational simulator provides key elements, with new features to support specialized training applications.
The NTPRO 5000 provides the platform to take us into a new era of maritime training.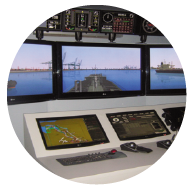 New level of radar picture processing
Integration with real on-board navigation system
New advanced effects in mathematical modeling
Built-in communication and recording facilities
Greatly improved instructor capabilities
Highly realistic visualization system

ENGINE ROOM SIMULATOR TRANSAS
The Transas Engine Room simulator ERS 5000 is intended for education, training and assessment of competence of engine department personnel - engineer officer in charge of watch, second and chief engineer, ratings forming part of engineering watch:
Familiarization
Standard operation and watch keeping
Advanced operation and troubleshooting
Vessel resource management

LIST OF COURSES
Basic Training for oil and Chemical Tanker Operation.
Advanced Training for Oil Tankers Cargo Operations .
Advanced Training for Chemical Tankers Cargo Operations.
Basic Training for liquefied Gas Tanker Cargo Operation.
Advanced Training for Liquefied Gas Tankers Cargo Operation.
Radar Navigation RADAR Plotting and use of ARPA RADAR Navigation (Operational navigation).
RADAR, ARPA BRIDGE TEAMVVORK AND SEARCH AND RESCUE (Automatic Radar Plotting Aids ARPA).
Dangerous Hazardous and Harmful Cargoes.
Elementary First Aid.
Medical First Aid.
Medical Care.
Proficiency in Personal Survival Techniques.
Fire Prevention and Fit Fighting.
Personal Safety and Social Responsibilities.
Ship Simulator and Bridge Teamwork (Bridge Team Management).
Proficiency in Survival Craft and Rescue Boats (other than Fast Rescue Boat).
Proficiency in Fast Rescue Boat Regulation.
General Operator for Global Maritime Distress and Safety System.
Operational Use of Electronics Charts Display and Information System (ECDIS).
Crowd Management Passenger Safety and Safety Training for Personnel Providing Direct Services to Passengers in Passenger Spaces.
Proficiency in Crisis Management and Human Behavior Training including passenger safety, cargo safety and hull integrity training.
Automatic identification System.
Marine environmental awareness.
Leadership and Teamwork.
Advanced Training in fire Fighting Regulation.

26. Ship Security Officer.
27. Company Security Officer.
28. Security awareness training for seafarer with designated security duties.
29. Security awareness training for all seafarers.
30. Train the Trainer.
31. Train the Simulator Trainer and Assesor.
32. Engine Room Resources Management.
33. Bridge Resources Management.
34. Upgrading Course for master and Chief Mate on Ships of 500 Gross Tonnage or more.
35. Upgrading Course for Chief Engineer and Second Engineer (First Engineer).
36. Updating Course for Master and Chief Mates on Ships of 500 Gross Tonnage or more.
37. Updating Course for Chief Engineer and Second Engineer (First Engineer).
38. Ships Cook (Management level of food and Catering).
39. Rating forming Part of a Navigational Watch.
40. Rating Forming Part of Engineering Watch.
41. Yacht Master.
42. Assesment, Examination and Certification for a Seafarers.
43. Basic Safety Training Familiarization .
44. Boarding Course.
45. Cabotage Captain and Coastal Navigation.
46. Restricted Operator for Global Maritime Distress and Safety System.
47. Ordinary Seaman.
48. Port Facility Security Officer.
49. Port State Control.
50. International safety Management code (ISM) Familiarization.
51. Officer in Charge of a Navigational watch.
52. Officer in Charge of an Engineering watch.
Among others